Make Your Winter Reading Packet with Flipboard
Jenn de la Vega / December 22, 2016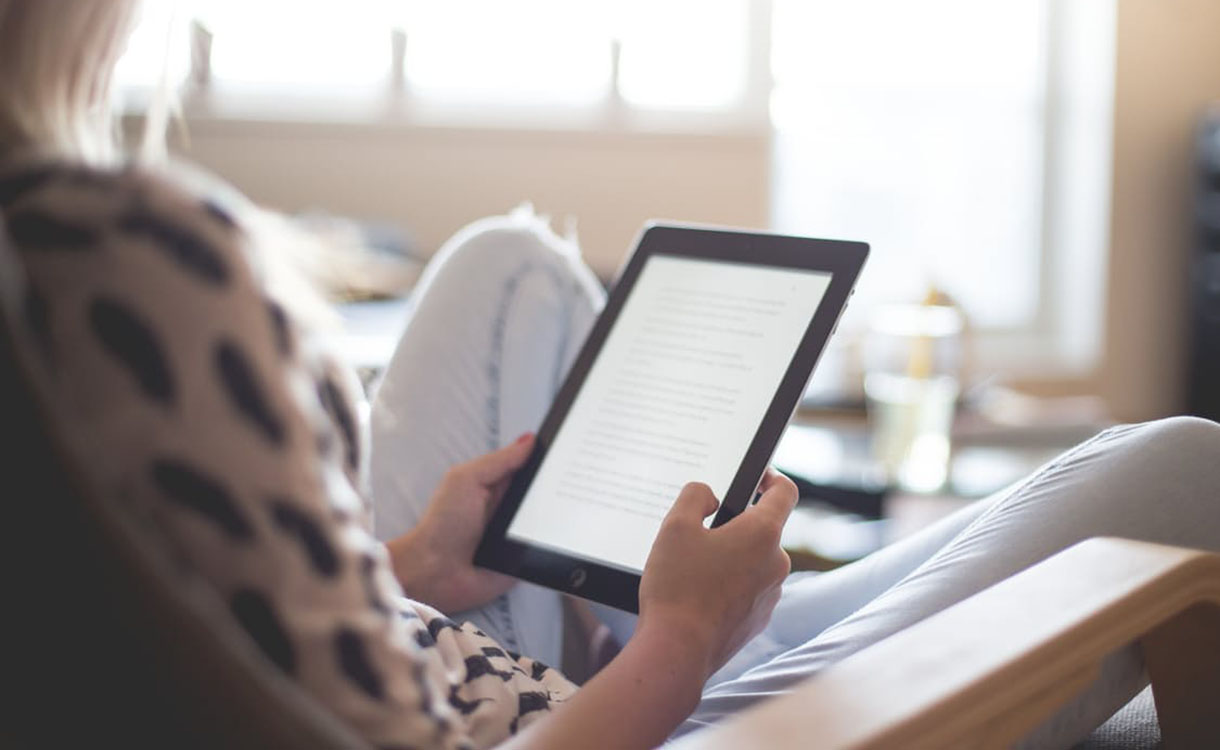 Winter break is the perfect time to snuggle up and catch up on reading. Flipboard Magazines don't take up any space and can save across your devices and on Flipboard.com. Since most students have phones, they can bring their reading with them wherever they go.
Here are different ways you can use a Flipboard Magazine to create a winter reading packet for students and faculty to stay engaged over the holidays:
1. Required reading
Assign extra credit reading to your students to review material they learned this fall and get them excited about next semester. Incite discussion or have an informal 'book club' online.
It's easy to get started. Simply create an account, make your first magazine (it can public or private) and start flipping with your iOS, Android device or on the Web with our tools.
As you flip, add a comment to flag important points or themes to look for. Students can comment and discuss any item you flip into the magazine.
See how Ms. Williams exercised this method in her design class.
2. School supply list
Need a paperless way to distribute a reading and school supply list? You can flip shop pages for parents to purchase what they need for when students return to school. Links from Amazon, iBooks, eBay and Etsy all look great on Flipboard.
With our shopping cart feature on the web, you can display prices and make your own catalog of your favorite sources.
Check out our Back to School catalog to see an example.
3. Parent communication
Make a digital newsletter for parents to see how their kids are doing in class or update them on issues that may affect your school district.
Ms. Menxueiro puts together a digest for her early learning program with pieces focusing on the local Houston area.
Another idea is to send along a digital holiday card. Read how you can make one here.
4. Make a story book
Create your own book with your own photos, illustrations and words with Flipboard Compose.

Transfer any images you'll need to your device's Camera Roll or Gallery. Use the share extension from your photo app or tap on the Compose button in your magazine.
Rearrange them with the iOS magazine editor or log in at Flipboard.com.
Pro tip: If order of the copy and photos matter, advise your audience to view this 'book' on mobile. (The Web will autolayout your items.)
Najib Aminy and the California Academy of Sciences created a special mobile book of audio interviews and GIFs for Earth Day.
5. Your personal 'read later' collection
A magazine can also be a tool to save ideas for next semester. Follow topics and publishers relevant to your class to get automatic updates in your Cover Stories. Connect with other teacher's magazines on our FlipEDU profile.
Mr. O'Connor collects teaching articles for himself and other educators.
6. Language practice
If you teach a foreign language class, you can add practice videos, diagrams and use Compose to ask questions. Follow our foreign language and linguistics resources to add more sources to your Flipboard.
In Mr. Leigh's Learning Japanese magazine, he gathers vocabulary and grammar articles.
7. Faculty resources
Keep in touch with fellow faculty and administrators with a group magazine. Curate ideas you'd like the school to try or brainstorm the next year's projects and events. Think of it as a digital teacher's lounge!
Elementary school principal Mr. Lauer curates for his faculty in this magazine.
Did you use any of these ideas? Let us know! Tag @Flipboard in a tweet. Happy holiday reading!
~jdlv is co-curating Holiday Central