Spark Conversation and Build Community In Your Flipboard Magazines
Marci McCue / December 13, 2022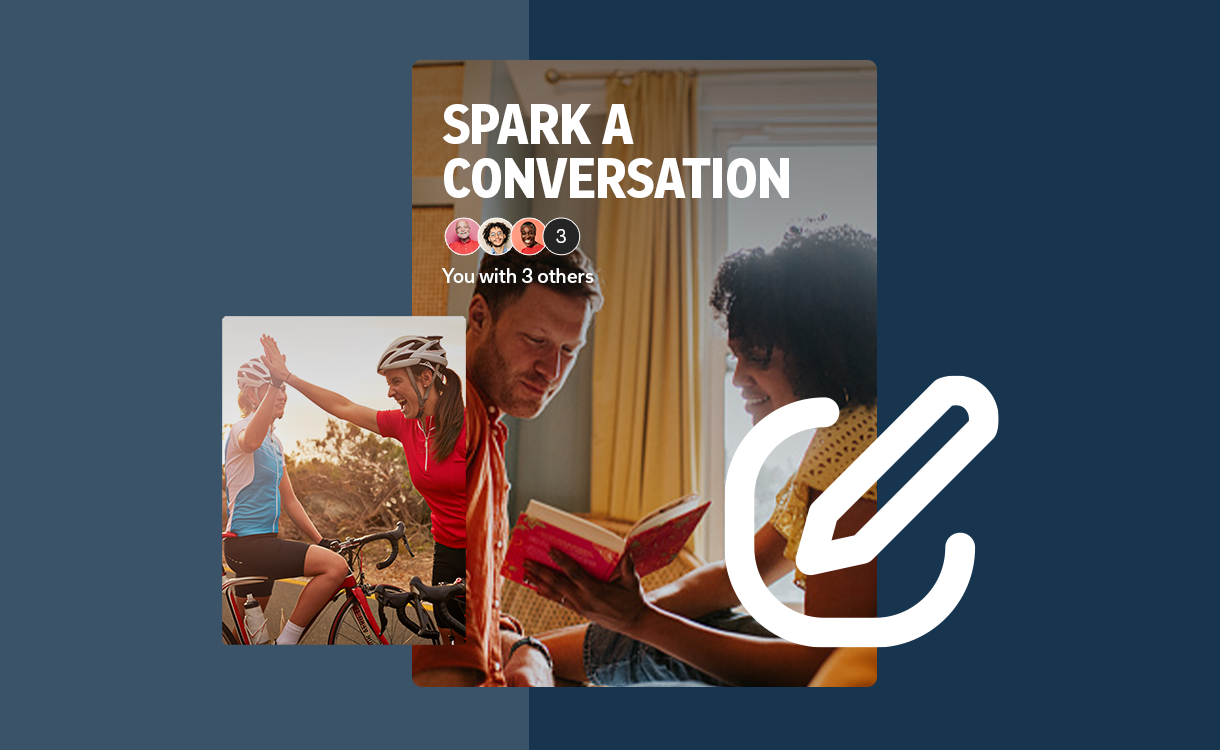 Starting today, you can write new notes and start conversations in your Magazines. We're rolling out a series of features designed to give curators more ways to connect with their followers on Flipboard.

Now, when you open any of the Magazines you curate you'll find a new "create icon" in the navigation bar. Just click it to create a note. Use notes to write messages to your followers, ask them questions or even welcome new readers. You can also add a photo and @mention people in the new note, and you can do all of this on your phone, tablet, and web.

On the web, we're launching notes with a more modern look and feel; the new design will be available in the Flipboard app on your phone or tablet in January. Notes on the web use a full-screen layout that shows the comment activity so people can see there's a conversation happening in your Magazine.
In addition, when you use the plus icon to flip a story into your Magazine, we'll now prompt you to "add a caption," so you can easily add quick commentary, a summary or a question before you flip the story in a Magazine.

Comments
Anyone can comment on the notes, photos and stories you flip into your Magazines (if they are public), and you can comment on content you see in other people's Magazines too. The comment feature is now visible on each item and by tapping the comment icon you'll see a drawer open where you can reply to the conversation.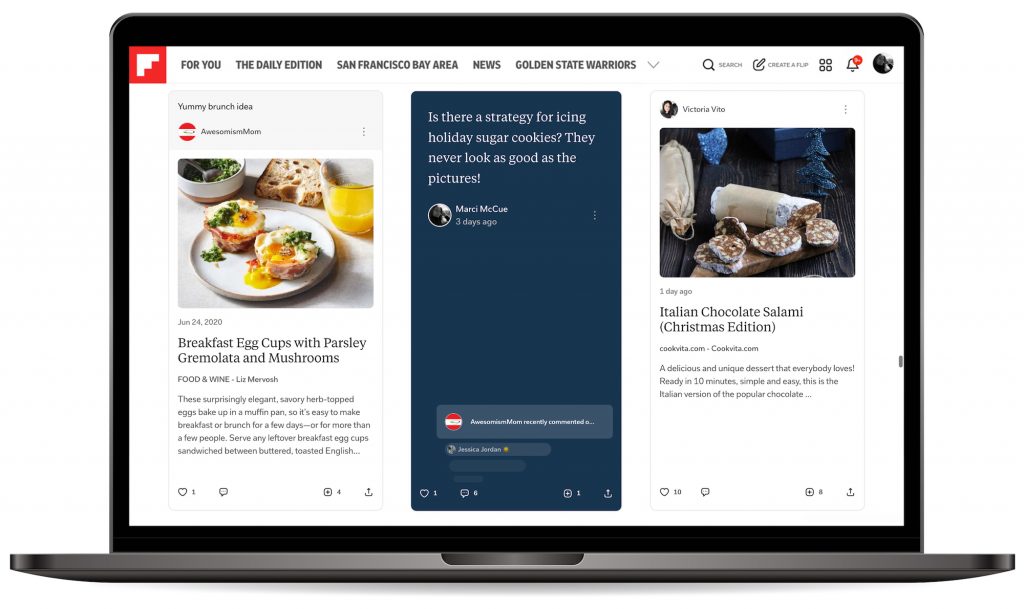 Notifications
When someone comments on your notes or anything you've flipped into a Magazine, you'll receive a notification. We'll also notify you when someone comments on items that you have commented on previously and when someone @mentions you. You can see your notifications via the bell icon which is now also available on flipboard.com.

Power Your Group Magazines with Conversations
The new features are even more powerful in Group Magazines. Now, everyone who contributes to the Group Magazines can add articles, photos and notes to start a conversation with your community. Notes will also appear in notifications for all Group Magazine contributors.

Our team has been experimenting with these new community features in three Flipboard hosted Group Magazines: The Recipe Exchange, The Photography Exchange and The Travel Exchange. Read all about them in today's announcement, "Flipboard Exchanges: These New Community Spaces Welcome You!"

While content brings people on Flipboard together, the real connections happen when we can discuss ideas together, ask questions or share our own experiences. With new notes and notifications, Magazines are not just a way to enjoy stories, but also to spark conversations.

— Marci McCue, vice president of content and communications, is curating Holiday Cookie Exchange.