<![CDATA[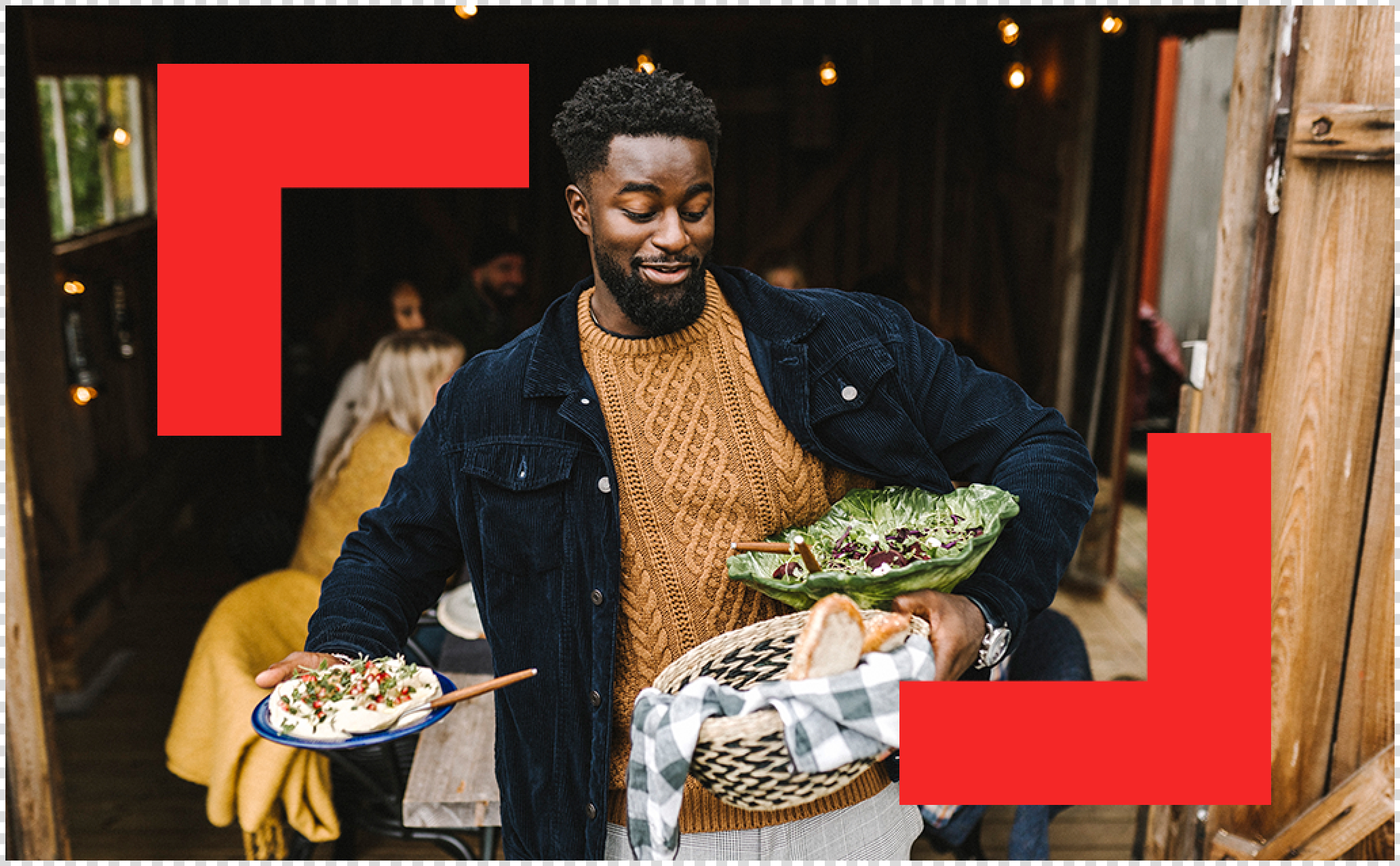 This time last year, we told you it was a holiday season like no other — yet 2021 is unique in its own right. However this holiday season won't be the restricted affair of 2020. Larger groups can gather to eat, drink, be merry, and watch cheesy movies together. Traveling is back in the cards, whether that's to spend the holidays with loved ones or enjoy a sunny or snowy vacation. And we're looking forward to a new year with perhaps more hope than at the end of 2020.

Flipboard's Holiday Central destination, which has eight editorially curated Magazines, is designed to help you navigate the season. Each Magazine features holiday collections and recommendations from experts and publishers, such as FitMenCook, Camille Styles, Food52, CNTraveler, Glamour and GQ. The destination is constantly refreshed with ideas right through to the new year so you can keep the festive feeling going.

HOLIDAY FOOD: Recipes, how-to guides and meal plans for all the major holidays in the season, including Thanksgiving, Hanukkah, Christmas, Kwanzaa, and New Year's.

HOLIDAY HOME & ENTERTAINING: The coziest home decor, plus hosting tips for every kind of gathering, from a family reunion to a swanky New Year's dinner party for friends (there's even ideas for playlists).

BLACK FRIDAY & CYBER MONDAY DEALS: Ready… Set… Shop — now! Black Friday and Cyber Monday may be weeks away but the discounts have already started, allowing you to get ahead of shipping delays if you're shopping for gifts. Here's all the deals you need to know (even the early ones), curated by our shopping editors.

GIFT GUIDES: Expert-picked gift options for everyone in your life, from the tech obsessed to the budding chef, at every price point. You'll also find gifts that help support small businesses and Black-owned businesses. We started curating early so you can find a perfect present that will arrive in time, wherever your loved one lives. Find more shopping ideas here.

HOLIDAY TRAVEL: Holiday travel hacks, ideas for where to go and how to get there safely — plus, what to do when you arrive.

GIVE BACK: From Giving Tuesday to ideas on volunteering, here's how to use your money and time to do some good in the world.

HOLIDAY ENTERTAINMENT: Get set for a movie marathon or TV show binge, from old classics to new favorites.

NEW YEAR'S GOALS AND REFLECTIONS: Take a look back at the year we've had, and set intentions for 2022.

Here's to a peaceful and wonderful holiday season.

— Aileen Lalor, lifestyle editor, is curating Holiday Central