Truth Seekers: The Reality of Climate Change
Ken Yeung / April 20, 2022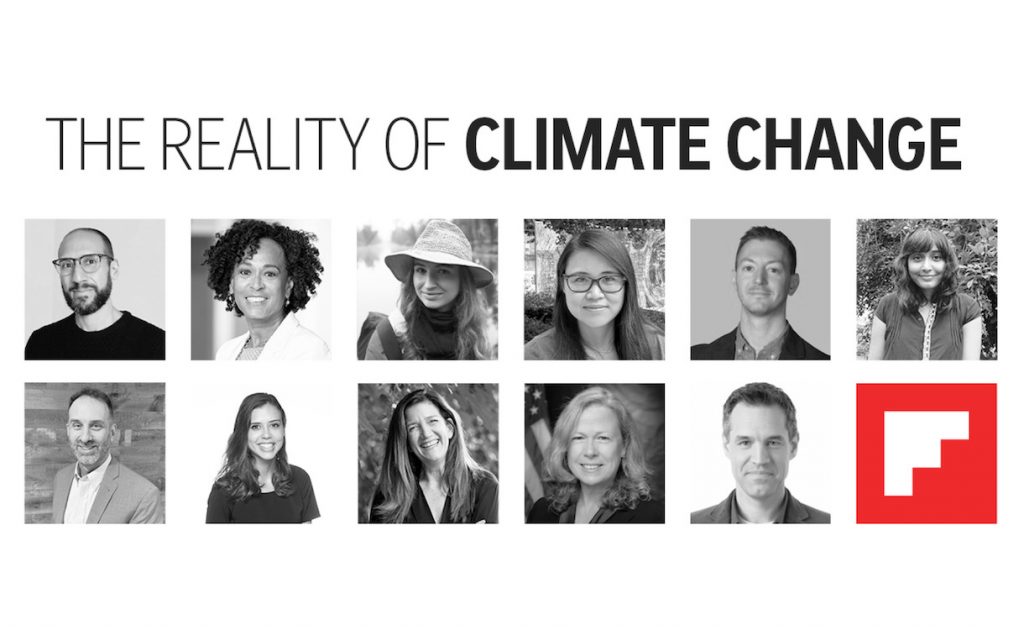 This year is the 52nd anniversary of Earth Day and though we mark this occasion, there's not much to celebrate — our environment is in serious danger. This month, a group of United Nations scientists issued a new climate report warning urgent action is needed now to delay climate change. They say unless governments, businesses and individuals follow through on their pledges to reduce greenhouse gas emissions, it's likely the Earth will warm by more than 1.5 degrees Celsius within the next few decades. It's a milestone we don't want to achieve.

At Flipboard, climate change is a big part of our science coverage. We realize it's a complex issue that affects more than weather patterns: The global crisis is connected with our health, wildfires, air pollution, food insecurity, transportation, energy consumption and more. But what about carbon removal, the effect on nature and wildlife, climate change misinformation, sustainable technology, the rise of youth activists and other related topics? All are worth exploring, which we do in our newest "Truth Seekers" series.

We launched "Truth Seekers" in October 2020 to provide insights on the divisive issues of the day by highlighting thoughtful, objective voices and opening doors to meaningful dialogue. As our managing editor Carl Sullivan wrote: "We realize that we all carry personal biases and that it's impossible to find curators that all of us will agree are 'objective.' But it is our fervent belief that facts are more important than ever. With the Truth Seekers, we have done our best to assemble a panel of professionals who seek and illuminate facts as a crucial part of their lifelong work."

We asked academics, scientists and journalists to examine the state of our planet and how it's changing because of global warming. The 11 experts listed below dive deep into aspects and implications of climate change. Each provides a selection of must-read articles for anyone interested in learning more. As a whole, this collection is designed to present you with the scientific facts about climate change from those whose aim is simply to seek the truth.

Click here to view the entire collection.

There's more to highlight around climate change than we've covered in this "Truth Seekers" collection, so check out #ClimateChange on Flipboard, follow our editorially curated Magazine, and be sure to subscribe to our weekly Climate Briefing newsletter!

— Ken Yeung, senior editor, technology and science, is curating Climate Change and You