<![CDATA[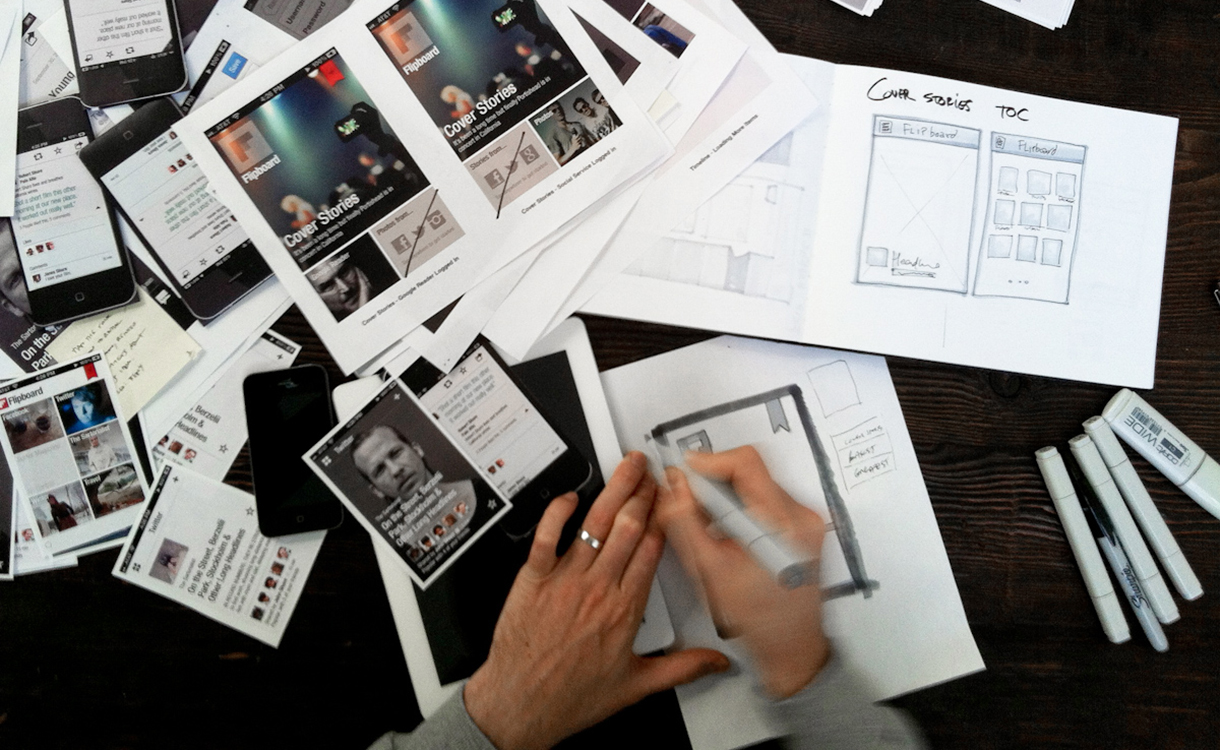 From big events to highlights from the release notes you may have missed. Here's what's been going on in our world. 1. We're heading to Cannes Lions! The New Yorker's Ken Auletta will be interviewing Adam Weinberg of The Whitney Museum and Flipboard CEO Mike McCue about the future of curation. If you'd like to see a video stream of this main stage talk, vote for it on Lions Live. Only the sessions with the most votes will be shown. You can vote once a day until May 25, 2016. https://www.youtube.com/watch?v=rHpMym1cFz8 2. Welcome new publishers on Flipboard:
3. On Flipboard.com and iOS, you are now able to see how many comments and likes a story received. We also show avatars of users who commented on a story.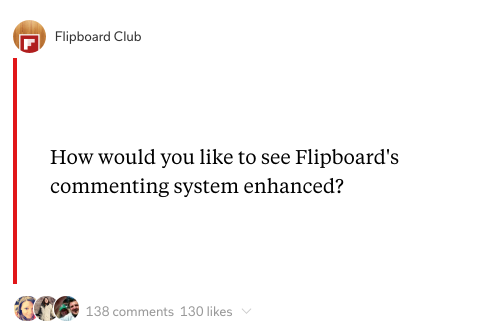 4. It used to be that your Notification stream would be a long list of single items showing interactions from your readers. Now Notifications will appear grouped, offering a more compact and efficient way to see the activity in your magazines.

5. We've moved offices in Palo Alto. It's only a block away but we're so excited to get to work. On the wall is our mantra and inspiration: "Great stories move the world forward."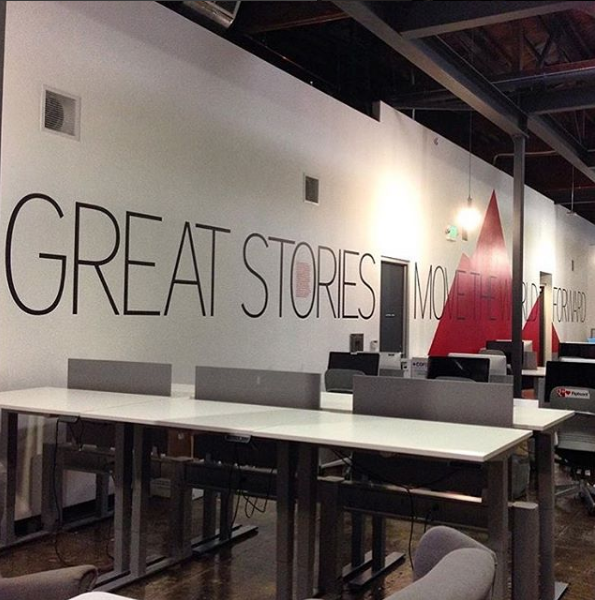 Stay tuned for more updates from the Flipboard Team. Let us know what you think by tweeting to
@Flipboard
.
~
jdlv
is listening to
Today's Track