<![CDATA[
7 hacks to find hidden gems
[caption id="attachment_37893" align="aligncenter" width="1140"]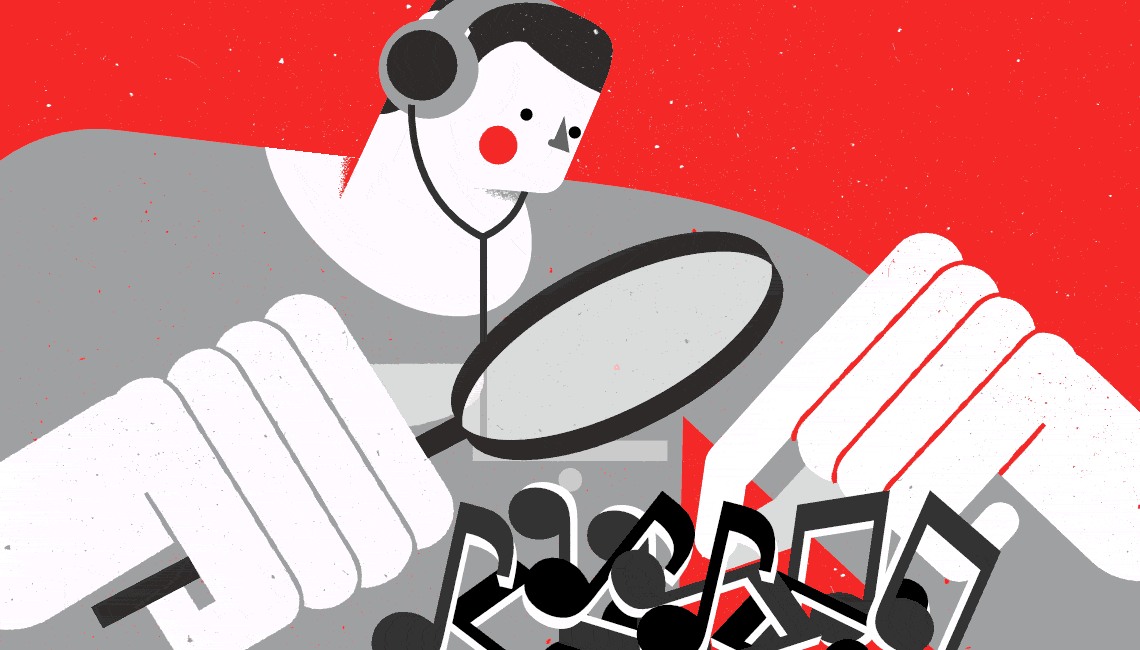 Illustration: Tiago Galo[/caption]
Let me tell you how I feel about music.
I LOVE IT.
I like to say "my heartbeat has a bassline" because literally it's what moves me. Music is my motivator, my consoler, my memory maker, and my biggest passion outside of my family, words and work. Did I mention
how much I love
it?
To be a music fan in the digital age is to gorge on a Vegas buffet and never feel sick. There is so much music at our fingertips—and yet we seem to be fixated on the same-old stuff. Ninety-nine percent of all music streaming comes from just 10% of available songs,
writes
Digital Music News
. Which means less than one percent of streams accounted for other music. One percent!
"Of course, the most popular releases have always dominated the music market, but it seems these new services increase that disparity rather than reduce it. The rising tide is lifting only certain boats."—Galaxie 500's Damon Krukowski in the Pitchfork op-ed "How to Be a Responsible Music Fan in the Age of Streaming"
Let's fight this fate! People seem to like my taste in music (I certainly do
😉
), so I'll share some of the systems I've set up to find new tunes.
1. Spotify Discover Weekly + IFTTT:
Spotify's personalized playlists, released every Monday, are essential listening. (Now they may keep me in my filter bubble, but, hey, my bubble is a great place!) As
Quartz
notes
, it's their consistently good quality—both fresh and familiar—that makes these playlists so magical. If your playlist isn't to your liking,
Lifehacker
has some ways
you can fix it. But my best tip for you here is to hook up
this
IFTTT recipe
to automatically keep a playlist of all your Discover Weekly recommendations in one long archive. That archive itself can be a rad listening experience if you let it collect over time, then press shuffle to play.
2. Hype Machine + SoundCloud:
Recovering from a recent brush with death
(whew!),
Hype Machine
is the beloved service that indexes hundreds of music blogs and other sources to create a stream of new tracks with links to posts for further reading. Among its many virtues, I use HypeM to figure out whom to follow on SoundCloud, which is massive and not very well organized. I've already collected 
over 1,680
of the top DJs, labels, podcasts and more on my SoundCloud profile (mine that, friends!) so whenever I play my SoundCloud stream it usually delights. And if something doesn't grab me within a few seconds, skip! There's no time for meh in this world.
3. (Auto) Shazam + DJ mixes:
SoundCloud is also bursting with DJ sets that don't contain song lists. When a mix reaches those irresistible points, I click share and then check the box to save the timestamp in a link. I save all those links in a Note and then later I Shazam them. Shazam doesn't always catch the obscure stuff, but it's pretty good. Another tip from my DJ friend
DMak
is to turn on
Auto Shazam
in da club.
"Every time I go out, I turn Shazam to auto, and by the end of the night I usually have loads of new music to track down," he says. "It's the modern day trainspotting."
4. Flipboard + Twitter:
If you haven't connected your Twitter account to Flipboard,
do it
. Now here's the pro tip: via Flipboard, you can 'play' a Twitter feed or
list
with just one click (assuming you're following people who are sharing music from SoundCloud). In other words, on Flipboard you can listen to what's being shared on Twitter without having to repeatedly click to advance from track to track as you would have to via Twitter itself. Use the red bars in the lower right corner as your audio control:

The cherry on top is that Flipboard
lets you save anything
into magazines. For example, I have one called "
Eargasms
" where I share tracks with friends; "
Electric NRG
" is my repository for articles about my favorite genre (electronic); and my
private magazine
called "Listen Later" is where I collect anything I want to vet before sharing with the wider world.
5. Alexa + KCRW:
"Alexa, play Eclectic24 on KCRW" is how I begin most sessions in my kitchen, shower, or living room. Based in Santa Monica, CA, KCRW is my favorite radio station. Its Eclectic24 show not only breaks essential new music, but their site
keeps such thorough records
of it, too. Shazam is also always close by to log the tracks I love.
6. BandsinTown + notifications:
There's nothing like the intimacy and communion of live music. But when it comes to hot tickets for buzzy bands, DJs and festivals, you've got to be on it. I ward off any future FOMO with apps like
BandsinTown
and
Songkick
. I like BandsinTown most because I trust its recommendations, but both apps let you track artists you care about. Turn on your notifications to get an alert anytime new live dates for that artist are announced in your area. I put the ticket sale date and time in my calendar to get my fast fingers ready when those puppies become available.
7. An IRL music network + Facebook:
Music has given me a common language with anyone who shares my passion. From the
Lyft
driver who parked his car mid-shift to see
Keys N Krates
with me and a friend (his first electronic show!), to
my pharmacist buddy
who's better than many professional DJs out there, to
festival friends
with whom I'm still in touch today, music gives me a community of fun, kind and cool people who put the true meaning in social network. Platforms like Facebook and Instagram help us keep in touch between those moments on the dancefloor.
So that's me. I know there's a lot missing from this list—like
YouTube
!—so
I want to hear
your tips, too. Because, as Krukowski so eloquently wrote in that
Pitchfork
op-ed, "
Sharing is a beautiful gesture. It might be the most fundamental gesture behind all music."
[caption id="attachment_37889" align="aligncenter" width="3660"]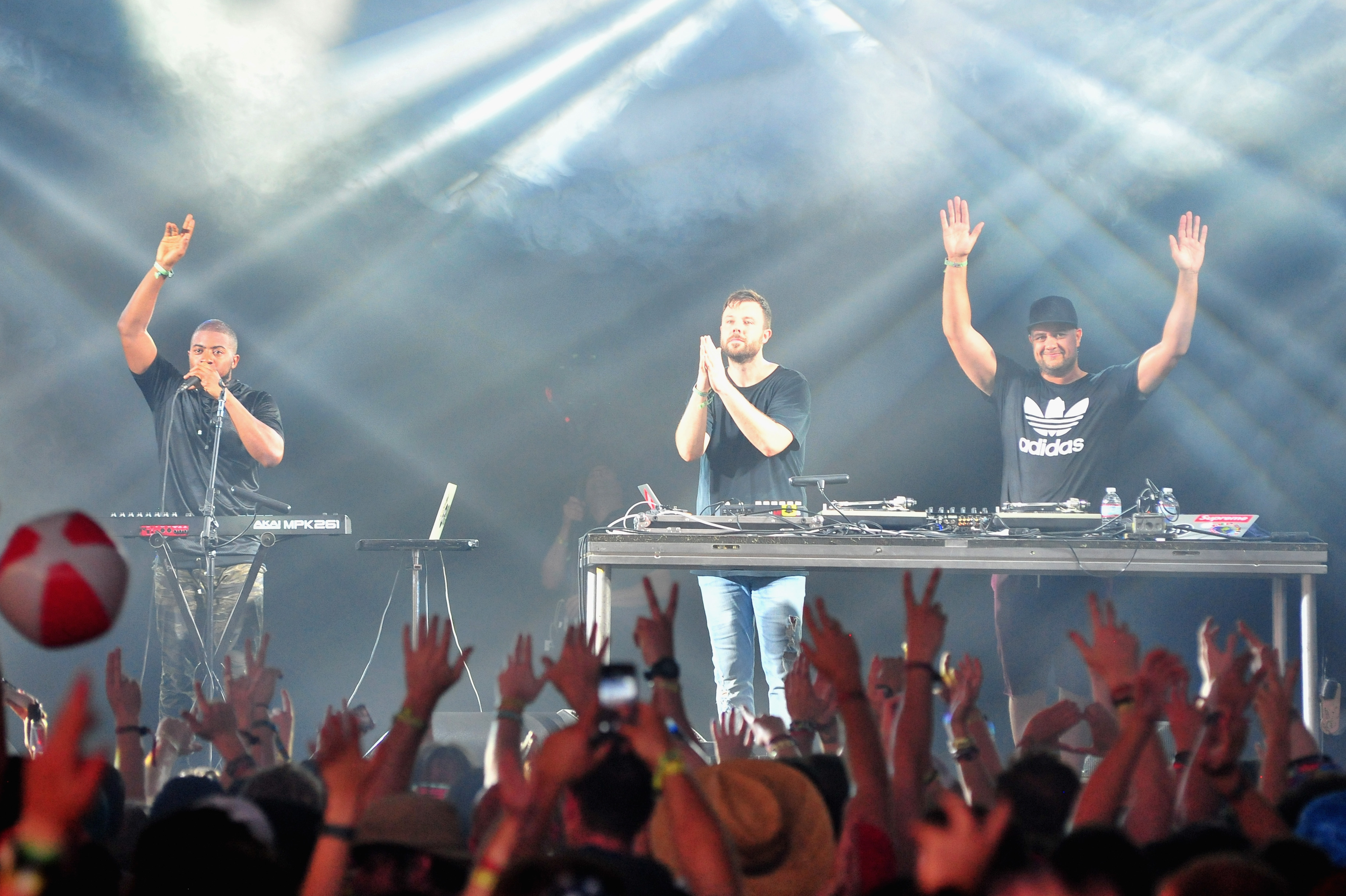 Praise be to music. Keys N Krates at 2016 Bonnaroo Arts And Music Festival. (Photo by FilmMagic/FilmMagic for Bonnaroo Arts And Music Festival )[/caption]