Follow Magazines by Other Enthusiasts, Now Available Via the Tune Icon
Christel van der Boom / May 10, 2022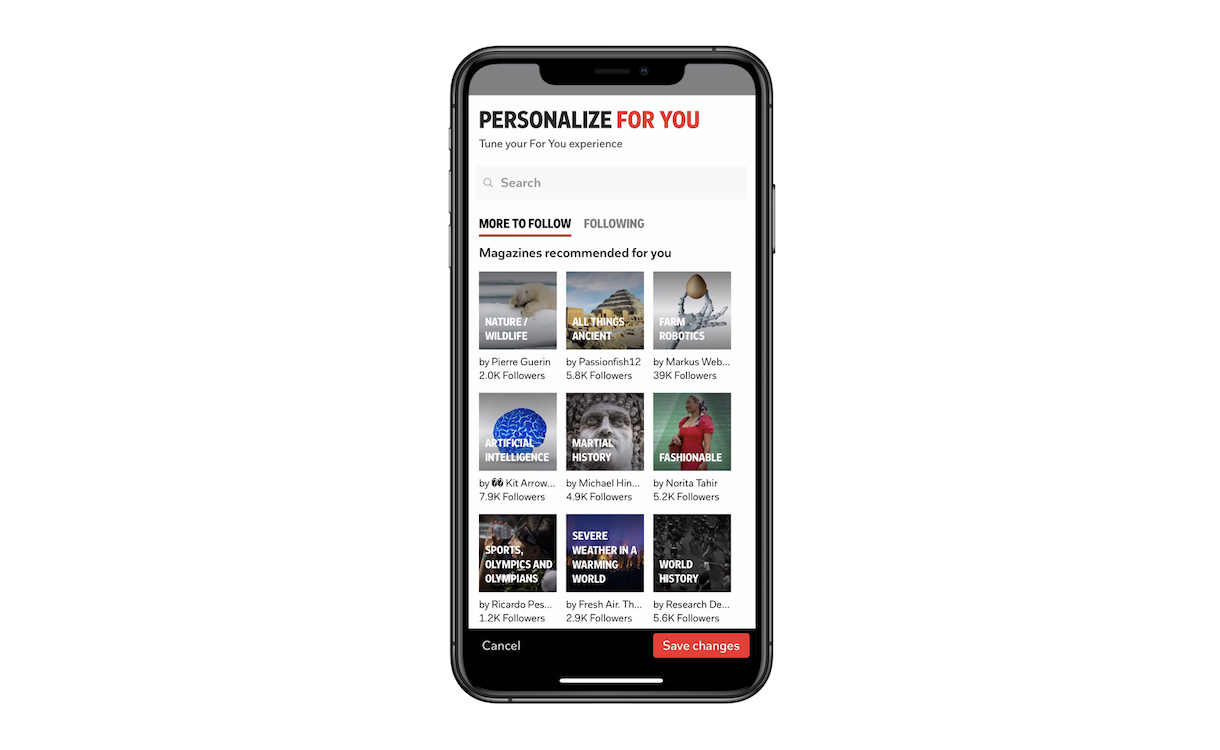 You can now make your For You feed even more relevant to your personal interests. The tune icon on the top of your For You feed opens a personalization card. In the card you can add more Topics to your Flipboard and—starting this week—follow more interesting, informative and inspiring Magazines curated by people and publishers. If you are into gardening, we'll recommend Magazines from others with a green thumb; if you're into fine-dining, we'll recommend Magazines from fellow foodies; and if you're into climate activism or crypto or cats… you get the idea.

The Magazines you see in the personalization card are selected for you from the millions of Magazines people are curating to share stories, videos and photos about a passion or to share a perspective. Magazines are not just a great way to discover content that's interesting to you, but also a way to connect with people who share your interests; fellow enthusiasts. Initial tests with Magazine recommendations have shown that people who use them to personalize their For You feed, find their Flipboard experience better and end up spending significantly more time flipping through stories.

It was already possible to personalize your For You feed by following and unfollowing Topics. This new personalization option is yet another step on our journey to give you more control over the content you see on Flipboard, which we embarked on last year by letting you tune individual Topic feeds.

Happy flipping!

—Christel van der Boom, head of communications, is curating Awesomesauce