<![CDATA[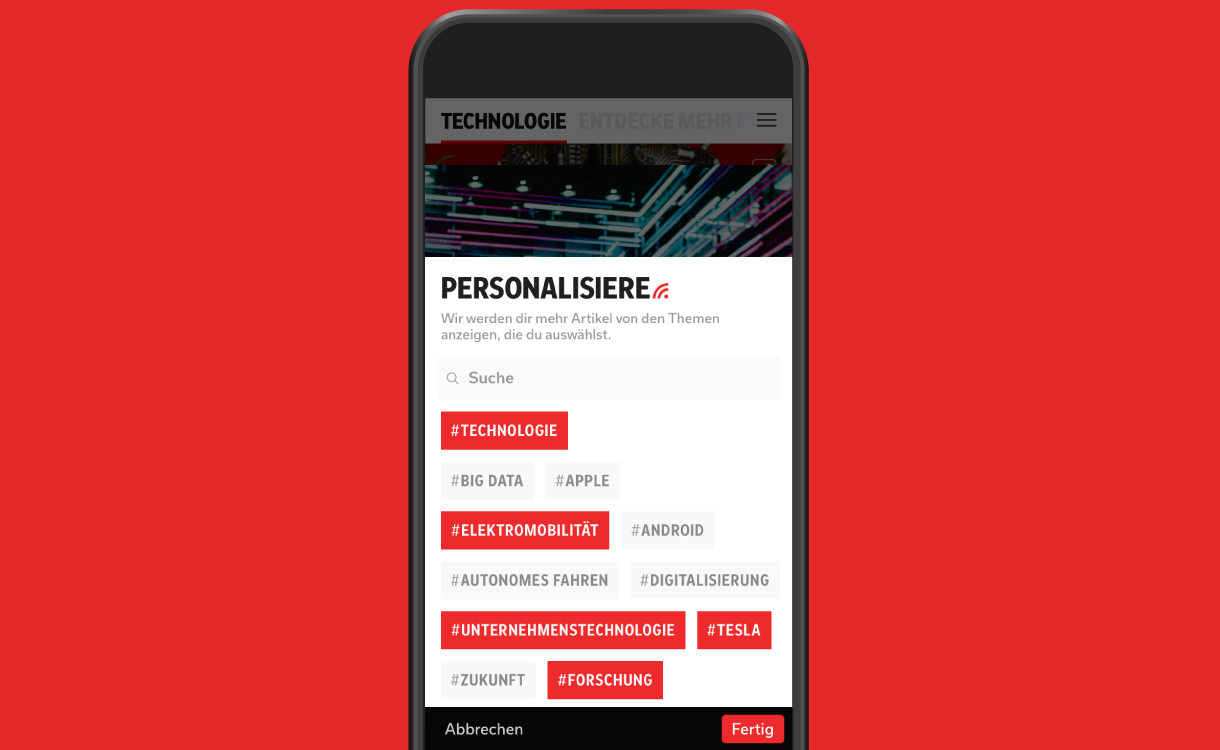 Du sprichst Deutsch? Ja? Prima!
Today, we're rolling out a new German edition of Flipboard, giving that community more stories, better recommendations and new ways to personalize their Flipboard.
The launch continues Flipboard's focus on Europe. Last fall,
our new French edition
delivered an experience that showcased a unique combination of localized machine learning, new world-class publishers and regional curation. Now the same potent mix is available in German. Our topic engine,
which uses artificial intelligence and machine learning to analyze each article to determine what it's about, is indexing and organizing stories for German speakers based on their selected areas of interest. The result is a new level of breadth and depth in the ways readers can personalize the content they see on Flipboard.
As part of our commitment to deliver a multitude of perspectives from high-quality sources, we are thrilled to welcome 120 new German publishers to Flipboard with this launch. Titles include
Spiegel Online
,
Zeit Online
,
Stern.de
,
Focus Online
,
NZZ
,
Horizont
,
Capital
,
InStyle Germany
,
Sportbild
and
T3n,
 among others. You can find them in the German Content Guide and as sources inside the topics.
Here's how to see the new German edition:
Start by switching your Flipboard edition to Germany (instructions here).
Search for hundreds of new topics, including Streetart, Elektromobilität, Künstliche Intelligenz, Wandern, Garten and more, and/or swipe left to create a "Smart Magazine" for your favorites.
Use the personalization card to pick subtopics and personalize your Smart Magazines to get exactly the content you care about.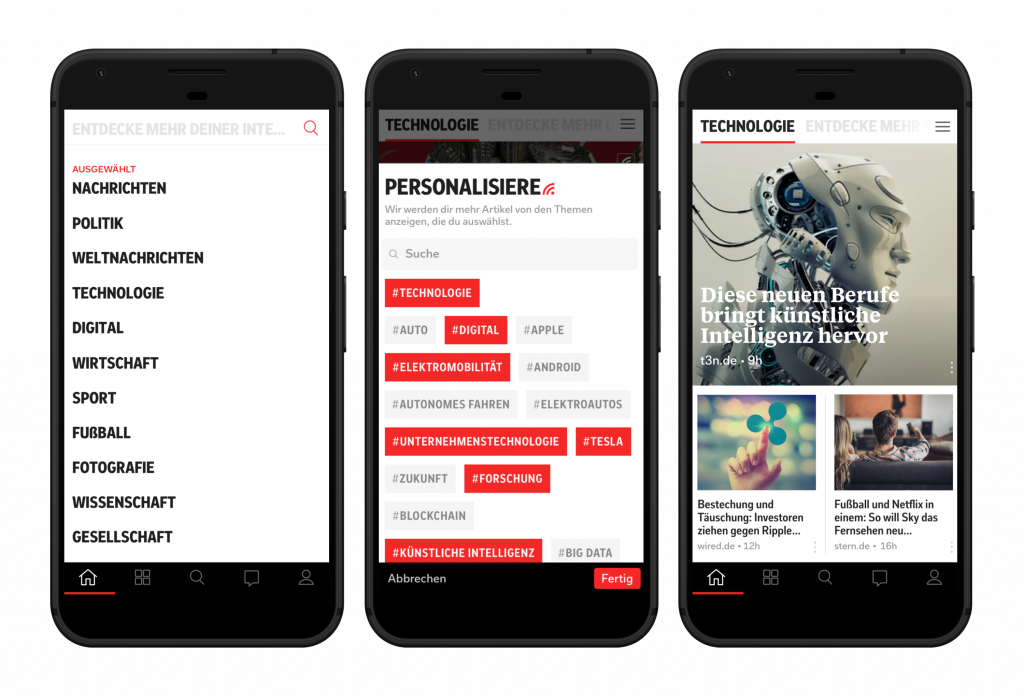 The more you interact with Flipboard, the better your experience will be: the algorithm learns from what you follow, heart and flip. Liking great content helps your friends and followers, too, as those stories are more likely to surface to them.
We are excited about the new German Edition! If you are a German reader, please send us your feedback
@Flipboard
or
support@flipboard.com
. And don't forget to follow
TAGESAUSGABE
to get your daily news roundup from leading local publishers.
—Anne is curating "
Women in Electronic Music
"