So You've Been Invited to a Flipboard Group Magazine. Now What?
Mia Quagliarello and Jessica Jordan / December 2, 2022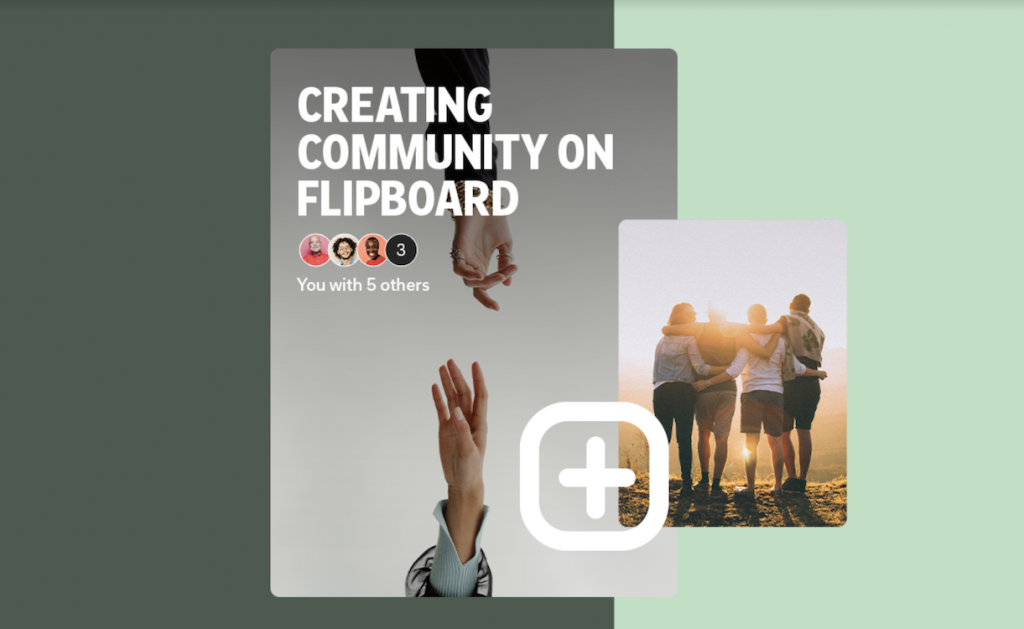 If you're reading this post, you've been invited to a Flipboard Group Magazine. This means that someone who already has Flipboard Magazine would like to share stories with you, connect and converse over content, and form a community around your common interest.

You may be wondering how to make the most out of this experience. We got you! Here's what we recommend:

Getting Started
☐ Make sure you've downloaded Flipboard (iOS or Android) and created an account with a profile picture and short bio before clicking on the link. Invite links are good for seven days, so don't dilly dally!
Flipping Stories Into the Magazine
☐ Once you've joined the Group Magazine, you can add notes, stories, videos, podcasts, etc.  Simply hit the + button you see at the bottom of every story on Flipboard. You can also install the Flip It Chrome extension to add almost any web page into the Magazine.

☐ We suggest adding a caption to whatever you flip into the Group Magazine so readers know why it matters. For example, you could summarize a key takeaway, highlight a favorite quote, or ask a question.

☐ You can also add to the Magazine by selecting the create icon on the Magazine cover.

Pro Tips
☐ Your fellow contributors of the Group Magazine will appreciate you for engaging with their flips. Like, comment on, and reflip content added by others. Also consider following the profiles of people whose interests align with yours.

☐ There's no limit to how many items you can flip into a Group Magazine per day. It really depends on your group, its goals and tolerance levels. For instance, in The Travel Exchange, a community of travel experts invited by our team, we suggest no more than five posts per day to ensure no one's contributions are drowned out.

☐ If you are a content creator, for sure share your own work into the Group Magazine! One benefit of being a part of these communities on Flipboard is that they help to drive traffic to your stories. That said, be conscious of how much you are promoting yourself to make sure the focus stays on the intention of the Magazine.

☐ When in doubt about what to add or write, check out our community guidelines. All the common sense rules apply!
As with other communities and platforms, what you get out of the experience on Flipboard is directly related to what you put into it. So get in there, find something to flip, and add to the conversation today. 

— Mia Quagliarello and Jessica Jordan, Flipboard Community Team