Flipboard Makes Content Marketing Easy—Part 2: Shared Media
Christel van der Boom / April 14, 2016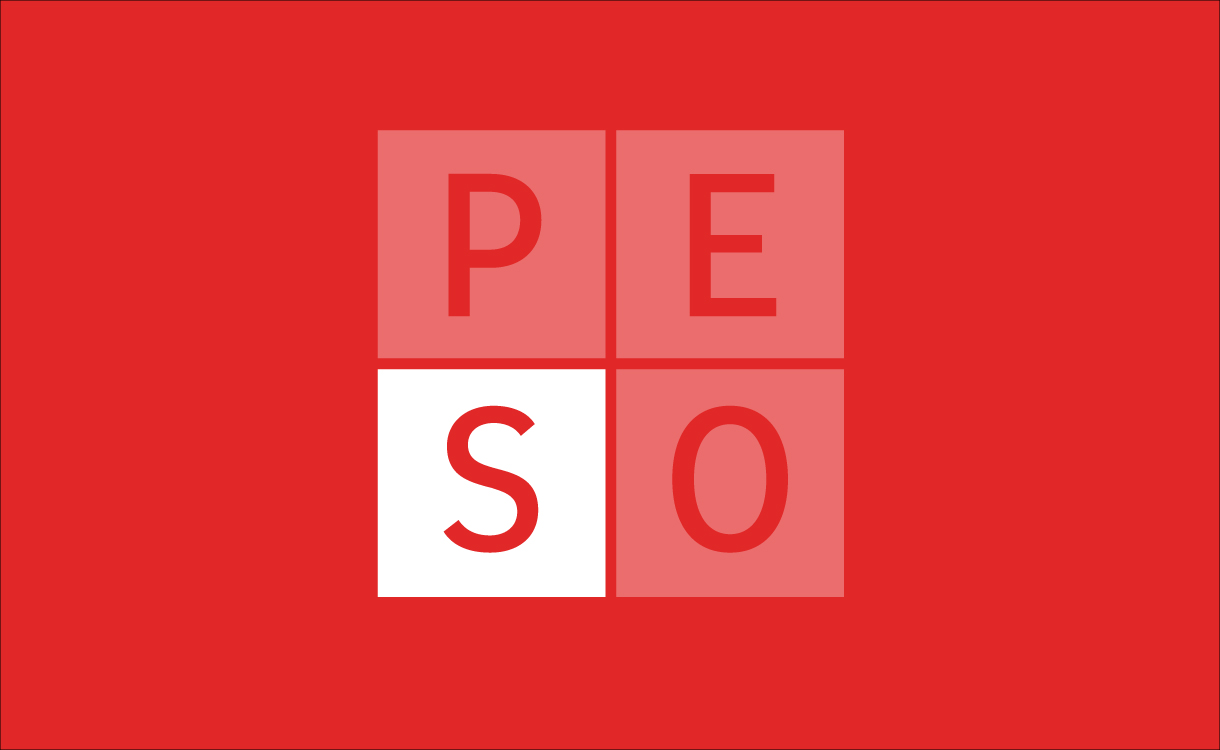 Last week, we kicked off a four-part series about content marketing and the PESO model on Flipboard. In part 1, we covered the "O"— for owned media—in PESO; a brand's content, aka owned media, is at the heart of content marketing after all. Today, we're diving deeper into the "S"— for shared media.
Flipboard is inherently social. In 2010, we launched as a "social magazine" filled with stories from world-class publishers and social networks. Almost three years later, we opened our platform for people to share and collect the stories they love in the form of magazines. Now anyone could publish a collection of stories about anything, share it with their friends, or simply be discovered by others with the same interests. Today, our community has created 26.5 million of those magazines, from Eating Healthy to Genome Medicine.
For marketers, this means that when you put stories in a magazine, readers have two ways to share it:  They can share the entire magazine, or they can share individual stories. Both instances increase the reach for your content.
Here are three ways people can use Flipboard to share content:
Flipping and re-flipping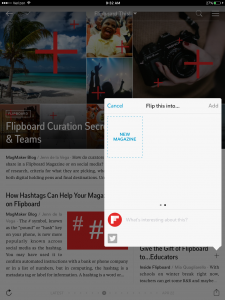 Magazine curation has taken off in a huge way. It may be harder to find examples of topics not addressed in magazines on Flipboard. The library of titles is vast and covers definitive takes on topics ranging from cocktail recipes to art & design, and from mountain biking to technology trends. Some of the most popular magazines now have millions of readers.
We see that our community is always looking for great content to flip into their magazines, and marketers that curate Flipboard Magazines see that their stories, images and videos get "re-flipped" by others, adding to the reach of these pieces of content. 
Sharing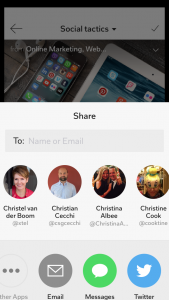 Flipboard makes it easy to share content with others. There are three channels that are built in:
1)   Flipboard: if the person you want to share with is also on Flipboard, you can send a story straight to his or her Flipboard inbox. This way, the look and feel is preserved.
2)   Social media: when you tap the share button, Twitter, Facebook and other app icons pop up, making it easy to share with friends and followers on messaging apps and social networks. You can also tap and hold on an item to get to the sharing menu. 
3)   Email and text message: email is still the preferred way of sharing for a lot of people. And since many use Flipboard on a smartphone, sharing via text message is also popular. Just tap the same share button.
Likes
The easiest way for a reader to interact with a story is by Liking it. Just tap the "heart" icon and three things happen: the curator who flipped the item into a magazine receives a notification and the "liked' piece of content appears in the liker's profile. Likes are visible to everyone on a person's profile page as another way to showcase a person's interests on Flipboard.
Third, the "likes" from the people you follow on Flipboard, may also show up in your Cover Stories feed.  
Because of these inherent social aspects of Flipboard, the service offers built-in amplified reach and has the potential for virality.
Give it a try and let us know what kind of interaction you see with the content you curate. You can let us know by tweeting @FlipMarketer or emailing flipmarketer@flipboard.com.
~ChristelV is reading Social Media Marketing
Also read the other posts in this series about the PESO model and content marketing on Flipboard: