How Publishers Can Use Group Magazines to Engage Their Communities
Shannon Yeager / December 20, 2022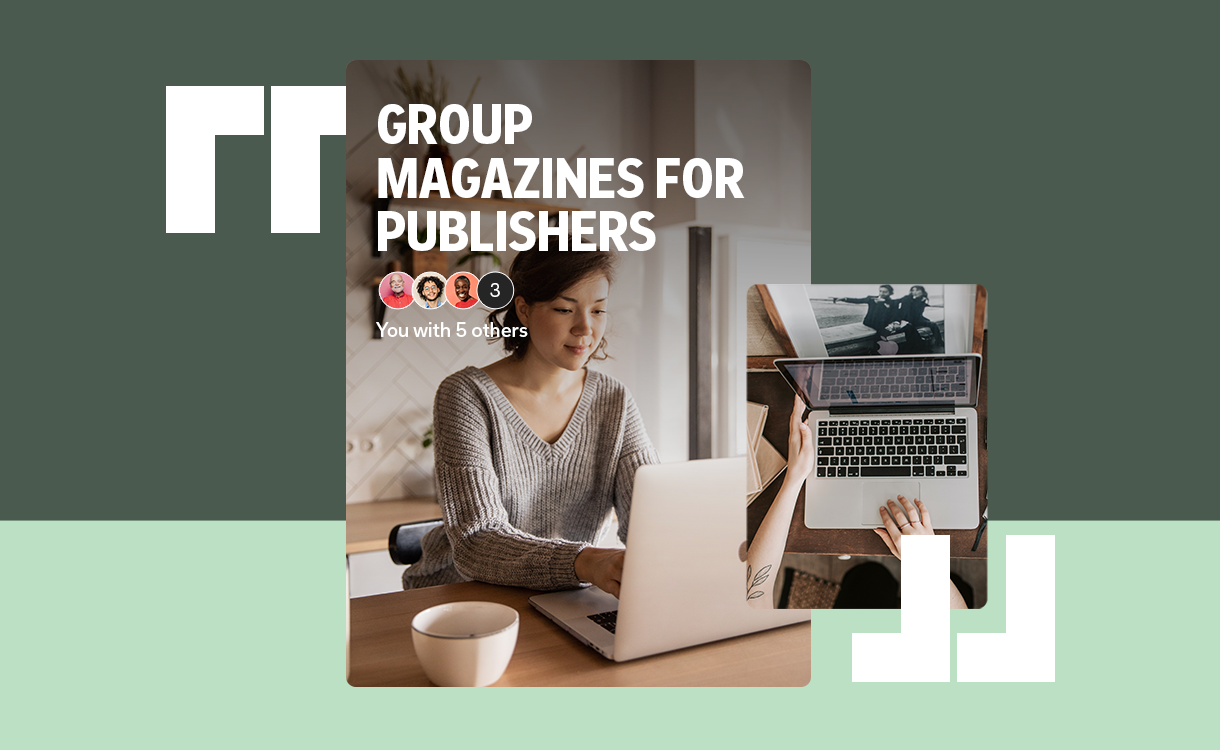 Flipboard Magazines are a popular tool used by publishers to share curated collections about any topic, including the latest tech updates, mouth-watering recipes, holiday shopping and more.

To create more community, conversation and connection with readers, you can transform any Magazine into a Group Magazine by inviting people to join as contributors.

Editors and writers at your publication can use Group Magazines to share stories they are proud of with your organization or readers across Flipboard. They can facilitate interesting discussions with an active community around issues of the day, hobbies, podcasts, book clubs, and professional organizations. Your teams and coworkers can also use Group Magazines to share industry trends and ideas for company culture. You can choose to make Group Magazines public so others can follow along or you can make them private just for those you invite.

Why create a Group Magazine?
Publishers have told us that they are looking for new, creative ways to spotlight their editors and build relationships with readers. Communities create brand loyalty and stickiness, but some platforms also pose a risk related to toxic and polarizing content. Flipboard is a content-first platform organized around interests, which helps publishers spotlight the content they are proud of without all the noise. Publishers can use Group Magazines to share perspectives from multiple voices in a meaningful way.

Group Magazines provide an opportunity to highlight the work, voice and perspective of the authors at your publication. You can invite your editorial team to share articles that helped inspire and educate them on the topics they cover. Editors can now write notes and ask questions to followers of the Magazine to start a conversation and connect on a deeper level. Readers can like, comment, reflip and share items in Group Magazines, generating more engagement. On average, Group Magazines earn 70 percent more likes and over three times more comments than single contributor Magazines.

How can you engage with Flipboard readers? (Hint: New product features are available!)

We are making it even easier for you to engage with readers in Group Magazines. Comments and notifications are now visible both in-app and on the web so you will be alerted and can interact on any device you use to curate. You can read more about the new features on the web in our recent announcement.

What are some ideas for Group Magazines?

A few of our favorite Group Magazines include collections of interesting stories, deals you won't want to miss, self-care tips and photos from a live event. Several publishers and creators have already started to use Group Magazines:

We hope these examples provide inspiration for your own Group Magazine as an extension of your brand or as a way to engage your audience.

How do you create a Group Magazine?
You can find step-by-step instructions for creating a Group Magazine in this post by two members of our community team.

We invite you to participate in cultivating a healthy community on Flipboard. To ensure the inclusion and safety of everyone on our platform, we have developed community guidelines that we encourage you to check out.

We can't wait to see the stories you add, tips you share and conversations you spark.

— Shannon Yeager, lead manager, publisher partnerships, is joining the conversation in The Recipe Exchange