Want Quick Access to Your Favorite Content? Add Topics to Your Home
Inside Flipboard / August 5, 2021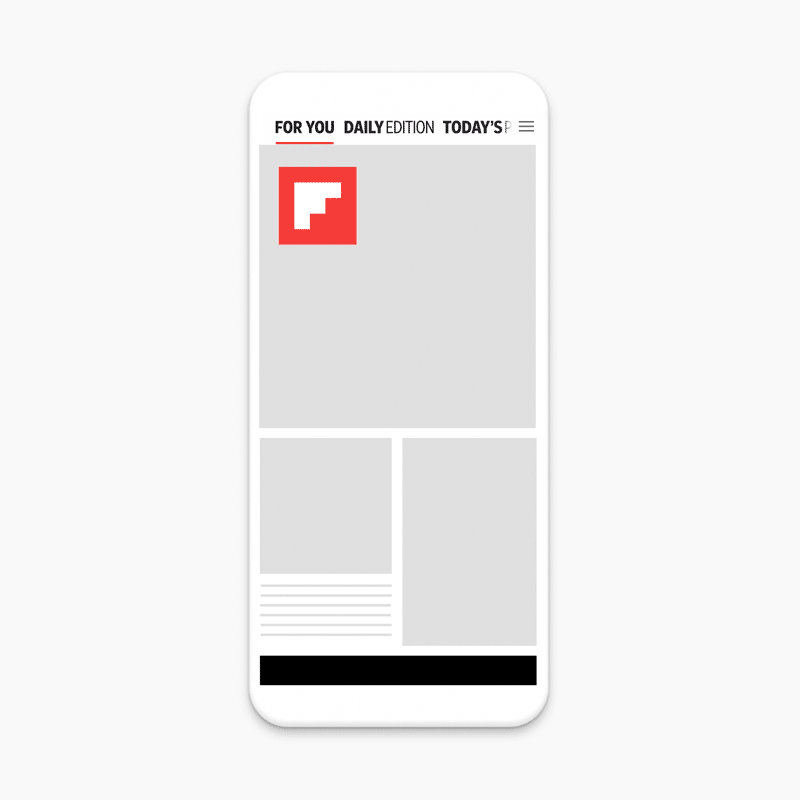 As individuals we create shortcuts everyday, making it easier to get to the good stuff. We bookmark favorite websites, we email ourselves things to do, and download apps that update us on everything from weather to local events. Using Flipboard's Home feature is another way to bookmark your favorite things. Here's how:

Your "Home" is the top navigation in your Flipboard. It's where you'll see the For You tab (your personalized home feed), Daily Edition (the day's news) and Today's Picks (featured collections curated by our community). What you may not know is that you can program your Home and add different feeds, like your favorite topics or Magazines, creating shortcuts to the things you most like to read or watch on Flipboard.
The easiest way to start adding to your Home is by going to your Following tab (the four squares in the bottom navigation bar), tap the 'three-dot' menu on any tile and select "Add to Home." Then, when you go to your Home, swipe through the items to see what you just added.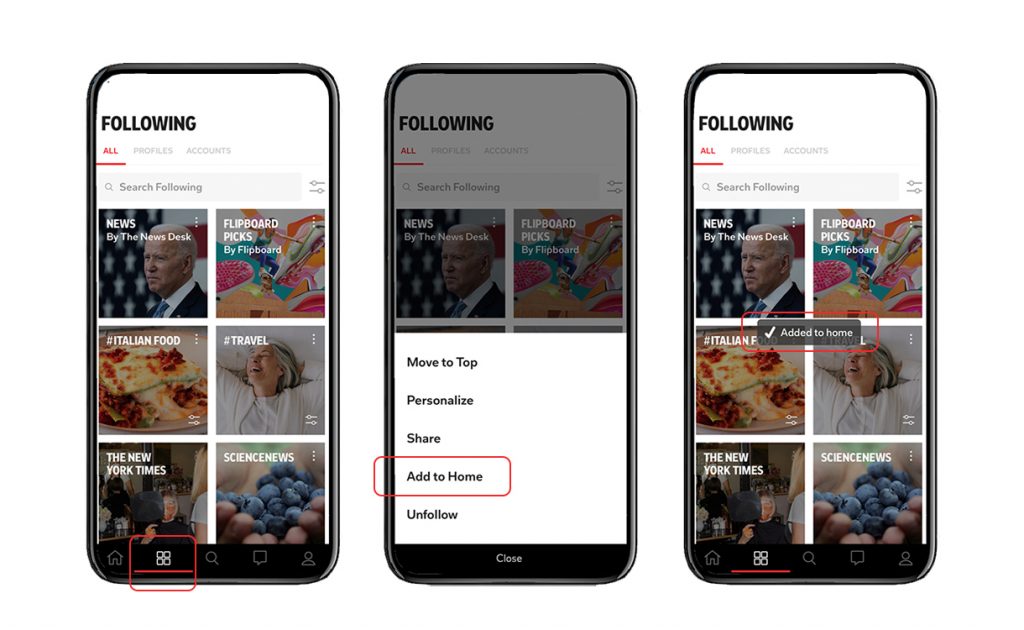 Whenever you follow a new topic on Flipboard, you'll be prompted to personalize it and then add it to your Home. Over the past 30 days, some of the most popular topics to personalize and add to Home were Technology, Investing and Cooking. Some of the most unexpected ones were House Prices, Quantum Mechanics and Aliens. With tens of thousands of topics and millions of Magazines on Flipboard, you can find just about anything you're interested in and add it to your Home.

You can store up to nine favorites in your Home, in addition to the daily Flipboard editorial features. Tap on the 3-bar menu icon at the far right in Home to see all your favorites, reorder or remove them from this area. You can also use this menu to further personalize or edit the topics you follow so that the content is even more relevant to your interests.

We hope you continue to personalize and organize your Flipboard, making it work for your needs. And, now that you know how to customize your Home, we hope it's even easier for you to quickly get to the good stuff.

Keep on flipping,
— Marci McCue, Head of Content and Communications, has #science and #San Francisco Bay Area in her Flipboard Home