Flipboard Makes Content Marketing Easy—Part 4: Paid Media
Christel van der Boom / April 28, 2016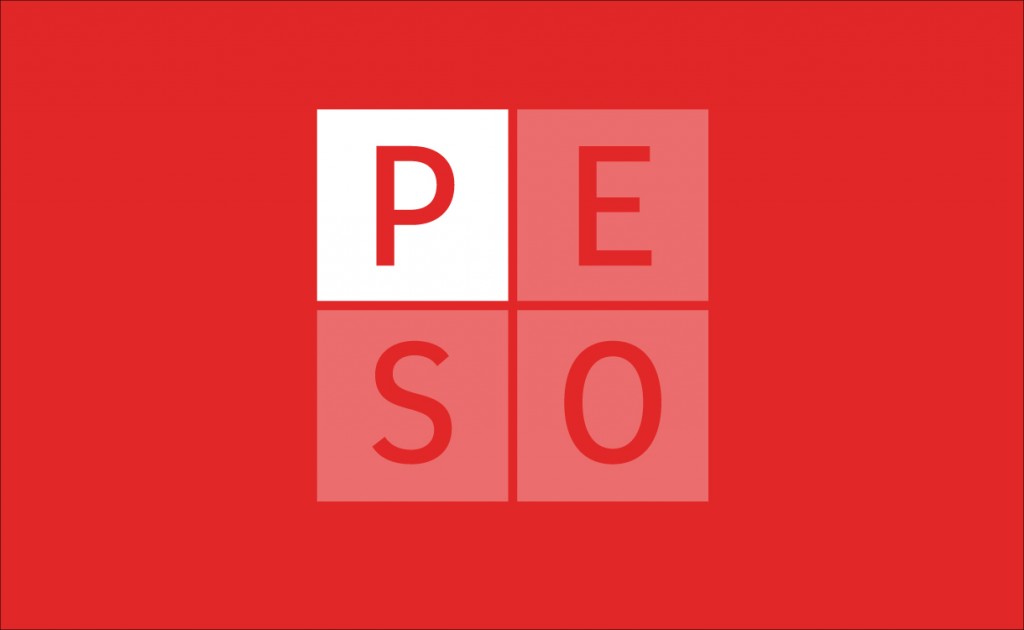 For the last three weeks, we've been telling you about content marketing on Flipboard on the basis of the PESO model. We covered owned, earned and shared media and today we're wrapping up this series with this post about the "P" for paid media on Flipboard.
Traditionally, paid media is better known as advertising and includes advertorials, sponsored content or even paid distribution to extend the reach of a story.
Paid media helps with the distribution and discovery of owned media or brand content—we see this happening on the web, and it's true for Flipboard, too. Often paid media can kick-start sharing and support the virality of a piece of content; there are increasing opportunities to make paid and shared work together.
On Flipboard there are several ways brands and marketers can promote their content on the platform with paid media. Let's go over them: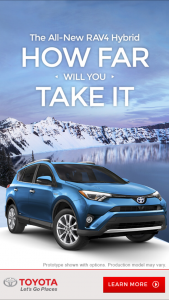 Full-screen Ads
Flipboard was started with the idea that advertising out to be as beautiful and relevant as great magazine advertising. That's why when we launched advertising, in 2011, we only allowed full-page ads—no fractionals. Just like print advertising, these full-screen ads take up the full screen, so they get the reader's attention. But they also have the benefits of digital ads, allowing  readers tap on them for more information. Many marketers use this type of paid media to drive readers to their brand magazines, such as Intel's Internet of Things, Rolex's magazine or Starbucks's 1912 Pike Blog on Flipboard.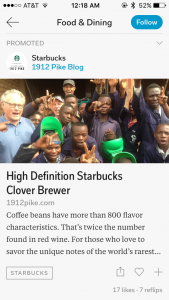 Promoted Stories
We launched Promoted Stories early last year to support content creation by brands. Each story is beautifully designed and a seamless part of the Flipboard experience, while being clearly labeled "promoted" and attributed to a brand (so it's clear to readers that the stories are sponsored by brands.) Brands that have content in Flipboard Magazines can use Promoted Stories to highlight the best pieces and reach more readers. Marketers at Levi's® brand, Merrill Lynch and University of California were some of the first to use Promoted Stories to drive traffic to their content.  
We took a closer look at two Promoted Stories campaigns by Merrill Lynch and Intel and found that Flipboard readers not only found their stories appealing to read, but also worthy enough to share with friends, "like" the stories, and even add them to their own Flipboard Magazines. In other words: paid media boosted shared media.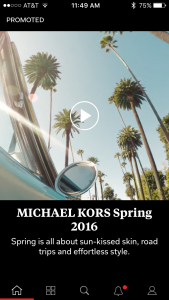 Promoted Video, with Cinema Loop
Like Promoted Stories, marketers can use Promoted Video to expand the readership of a piece of content by paying for the distribution on Flipboard's platform. Our "Cinema Loop" is unique to this type of video: eye-catching snippets from the Promoted Video auto-play (without sound) in a short loop, capturing viewers' attention.
Any of these three ad units can run in a publisher's or topic section, or they can be targeted to an audience in Flipboard's Interest Graph, which is based on 34,000 topics.
This wraps up our series on content marketing based on the PESO model, which turns out applies exceptionally well to Flipboard. We aim to help marketers and communicators reach their audience with paid, owned, earned and shared media. We're just beginning to flex our platform and would love to hear your ideas. Just email us at flipmarketer@flipboard.com.
ChristelV is reading Digital Buzz
Also read the other posts in this series about the PESO model and content marketing on Flipboard: